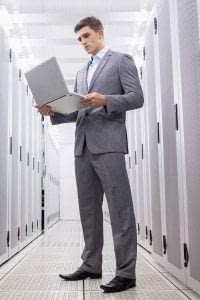 Are you insured against a cyber security breach? As a business owner, you insure your business against losses — but is your liability protected against a cyber break-in? Many businesses overlook this crucial coverage and end up paying millions in damages to customers. Don't let that happen to you.
Protect Yourself from the Theft of Client Information
Insure your Cyber Liability Exposure
Avoid Costly & Lengthy Lawsuits
Reimbursement for Notification and Regulatory Expenses
Pass on an Extra Layer of Security to Clients
Horizon West Insurance Services offers free, comparative quotes on Cyber Liability Insurance from multiple insurance carriers so you can obtain the best coverage for the best possible rate.
Our goal is to provide the best value for you and your business. Let us help you with your insurance needs today.